The Healing Arts
By Tracy Warrener Van Kruistum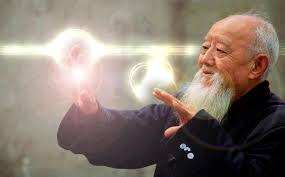 Long before western medicine came along, ancient, healing arts were used to diagnose, treat and provide healing within the body. The roots of many of these healing arts were from the East and were often practised by medicine men/women or healers. Healing modalities such as Reiki, Reflexology, Shiatsu Massage, Acupuncture just to name several, have their foundation in moving and clearing energy and working with a person's 'Ki'.
Life force energy also known by the terms 'Ki', 'Chi' or 'Prana' is the main focus behind many healing arts. As we age, get sick or are stressed, our 'Ki' can lessen, causing in balances of our energy, which can lead to illness of the body, mind or spirit. Eastern healing arts look at a person's health from a body, mind and spirit perspective.We are made up of all three and they work closely with each other to bring us good health, happiness and a peaceful spirit.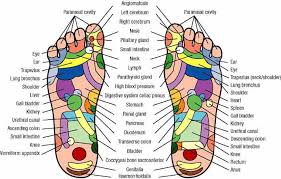 Reflexology for example, is said to be between 3000- 5000 years old.Its roots come from China, India and Egypt.The foundation of Reflexology is that on our hands and feet there are points known as 'reflexes' which correspond to every system of the body.Through application of pressure, energy blockages are removed from the meridians which lay through every organ and system of the body.Toxins which are stored in the tissues are broken up and sent into blood stream to be eliminated by the body.These toxins are known as 'crystal deposits'.The result is increased blood flow and circulation.Reflexology is an excellent healing art for people who are diabetic, have circulation issues, digestion problems just to name a few. It helps to promote deep relaxation and can even help to alleviate pain caused by some foot conditions such as plantar fasciitis.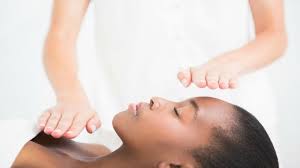 Reiki therapy is a subtle type of healing that helps to remove energetic blockages along meridians of the body, help to balance and restore the chakras in the body.The Chakras are energy centres in our subtle body which help to keep our physical, mental and spiritual body healthy. If the energy flowing to these centres is clear and strong, our life force energy is healthy.Reiki is also a very old healing art which has been practised for centuries- mostly in secret in Japan. However it has gained modern popularity and has become a chosen modality of healing to help a person relax, and feel balanced.During a Reiki session a person can either lay down or sit comfortably while the practitioner through a series of hand positions and using symbols, help to move blocked energy and help to send life force energy to specific areas of the body to bring healing.Reiki actually translates to ' life force energy'.After a Reiki session a person usually feels very relaxed, grounded and more balanced.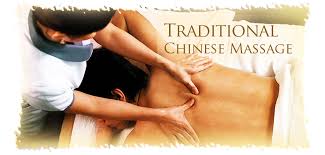 Other types of healing arts that have gained quite the popularity are Chinese herbal medicine, acupuncture and massage.Most of the Eastern healing arts have their foundation in ' Energy'. Working with the 5 Elements, Yin and Yang energy, and moving blockages within in a person's 'Chi' help to promote healing within the body. Eastern Massage techniques help to clear and move energy along the meridians of the body with massage techniques.
The primary goal of any healing art is to help the body reach 'homeostasis'. This is when the body works on healing, mending and balancing itself naturally.The demand for healing arts have come a long way- especially in the West.More often now, people are seeking alternative healing ways to help bring them health and wellness without the side affects of harmful drugs.They are a wonderful way to bring relaxation, balance and wellness to not only the body but the mind and spirit as well.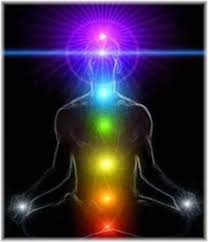 Tracy Warrener has been fortunate to have been raised within the Martial Arts since the age of 4 years old and is a 4th Degree Black Belt in Goju Ryu Karate.She has had the opportunity to study with some amazing Martial Artists.Sensei Richard Kim, Sensei Peter Urban, Professor Don Jacob, Sensei Jim Wilson, Professor Wally Jay, just to name several. Of course her main Sensei is her father, Sensei Don Warrener.Throughout the 40 plus years of her involvement in the Martial Arts, she has worked her way from being a student of the martial arts to a Martial Arts Sensei ,teaching hundreds of students.She has ran and managed martial arts schools teaching students of all ages, worked within the community teaching at fitness centres, schools, businesses and Women's Shelters, the benefits of Karate. One the causes close to her heart is teaching and empowering young girls and women the importance of self defence and awareness.Her program called Look Strong! Act Strong! Be Strong! focuses on easy self defence techniques and mind self defence techniques.In 2013 she was awarded The Silver Lifetime Achievement Award in the Masters of the Martial Arts Hall of Fame in California for her contribution to Women in the Martial Arts.She is also aCertified Reflexologist and Reiki Master. She has starred in three of her own DVDs produced by Rising Sun Productions on Reiki, Reflexology and her Look Strong ,Act Strong ,Be Strong Self Defence Program. tracy.warrenerentertainment@gmail.com
https://www.warrenerentertainment.com/healing-arts-box-set-w-free-incenses-3-dvds/