​Modern Day Samurai Kent Moyer
Modern Day Samurai Kent Moyer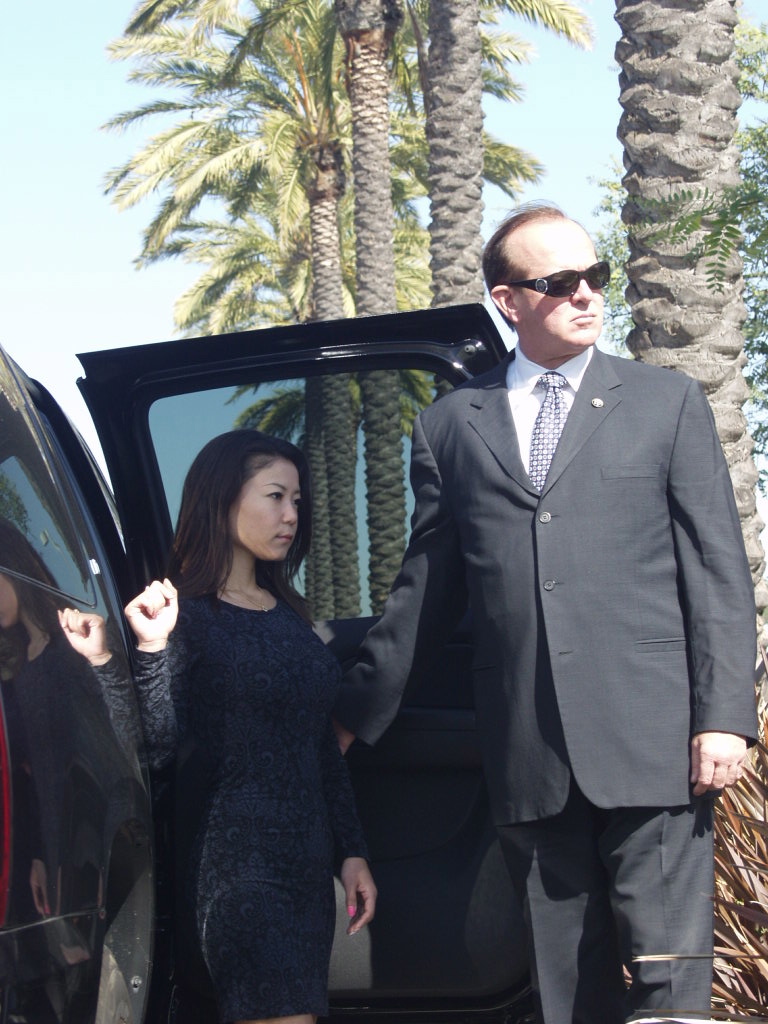 Who are the modern day samurai? Is it the MMA fighters or is it the modern day karate-kas. I would submit to you that the modern day samurai is the Executive Protection Agent.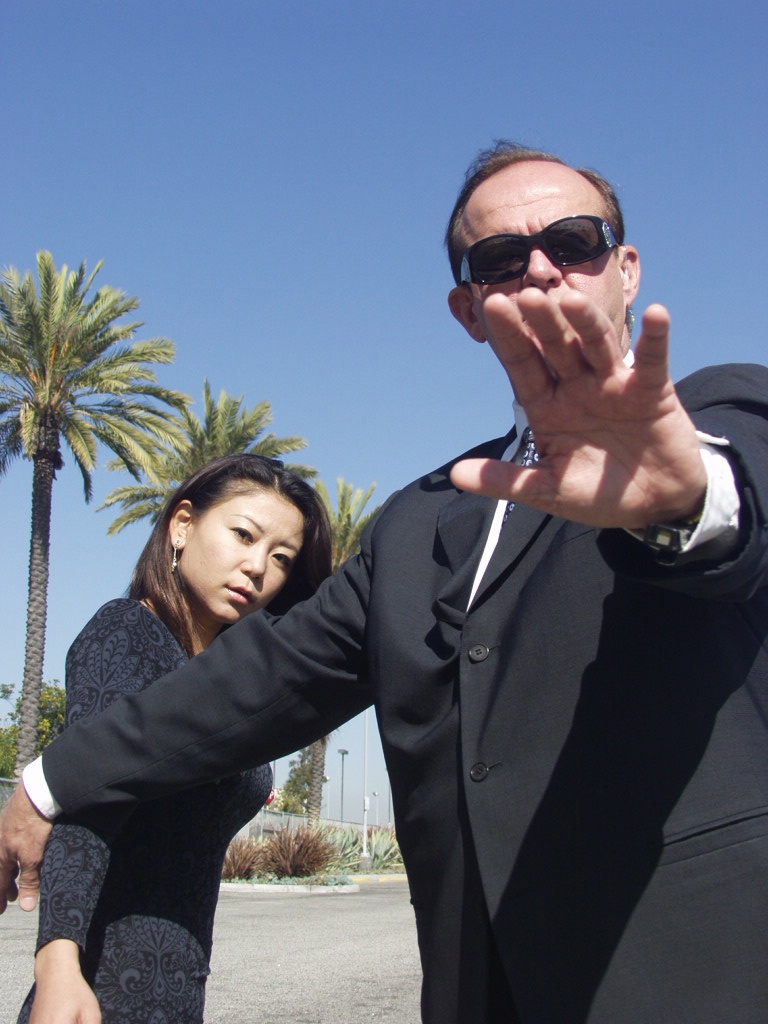 He is skilled in manners, awareness, weapons usage and hand-to-hand combat plus he is not afraid to step in front of a gun that is being aimed at his principle or the person he is protecting. As he is prepared.
A long time karate ka who used to go and watch Muhammid Ali train as a kid Kent Moyer fell in love with karate at a young age and he has parlayed this training into his business "World Protection Group" one of the most elite personal protection or Executive Protection groups in the world today.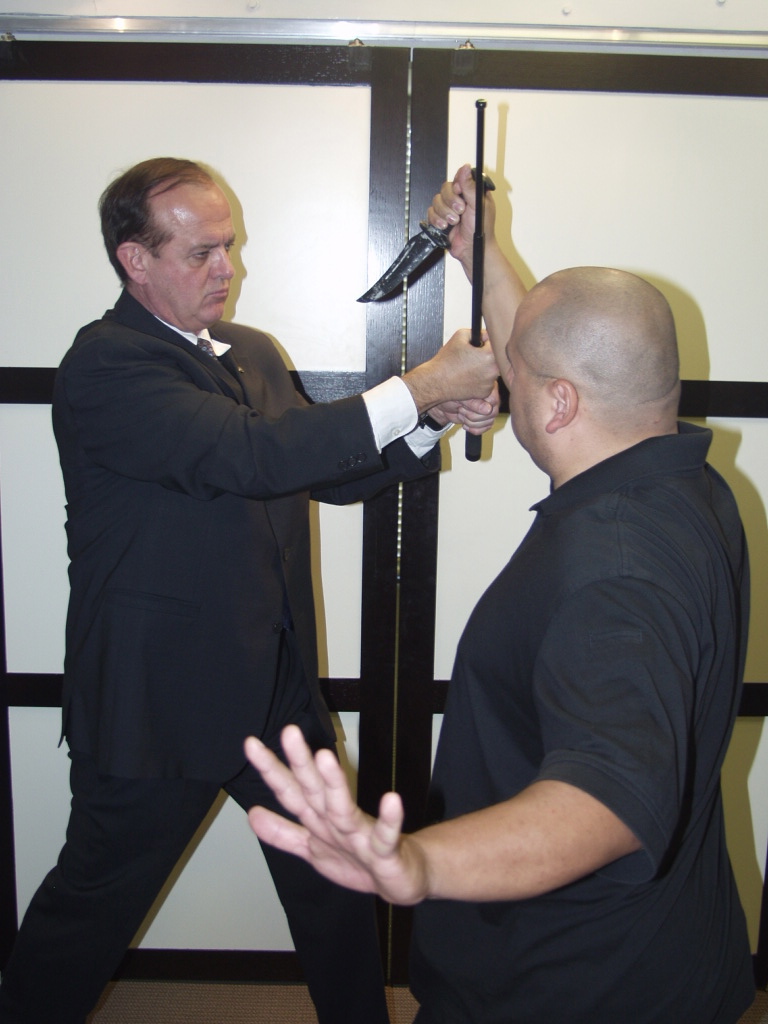 A 7th dan in Okinawa Goju Ryu Karate Moyer has trained with the best out there from names like Peter Urban in his early days who he recalls training with in the basement of a mortuary where they had to push the caskets back so they had room, to Ron Martin a real tough nosed kumite champion that taught him the ins and outs of sport karate old school way, Chuck Merriman who he is still training with and taught him the essence and meaning of Goju Ryu, Morio Higaonna a total power house and one he respects tremendously for his technical excellence, and Tetsuhiro Hokama owner of Okinawa's now famous Okinawan martial arts museum. All in Goju Ryu Karate. He also studied Aikido under Steven Seagal here in Los Angeles. Seagal he tells us taught him a great deal and he has a great deal of respect for his Aikido. But it was one time he was with him and he told him "it is better to search ten years to find the right teacher then to train ten years with the wrong teacher" that really sticks in his mind as the most important thing he learnt from Steven Seagal.
Kent who won his share of tournaments back east is a strong fighter that once you spar with him you know you have been in a battle still teaches a small group of dedicated students in Hollywood California.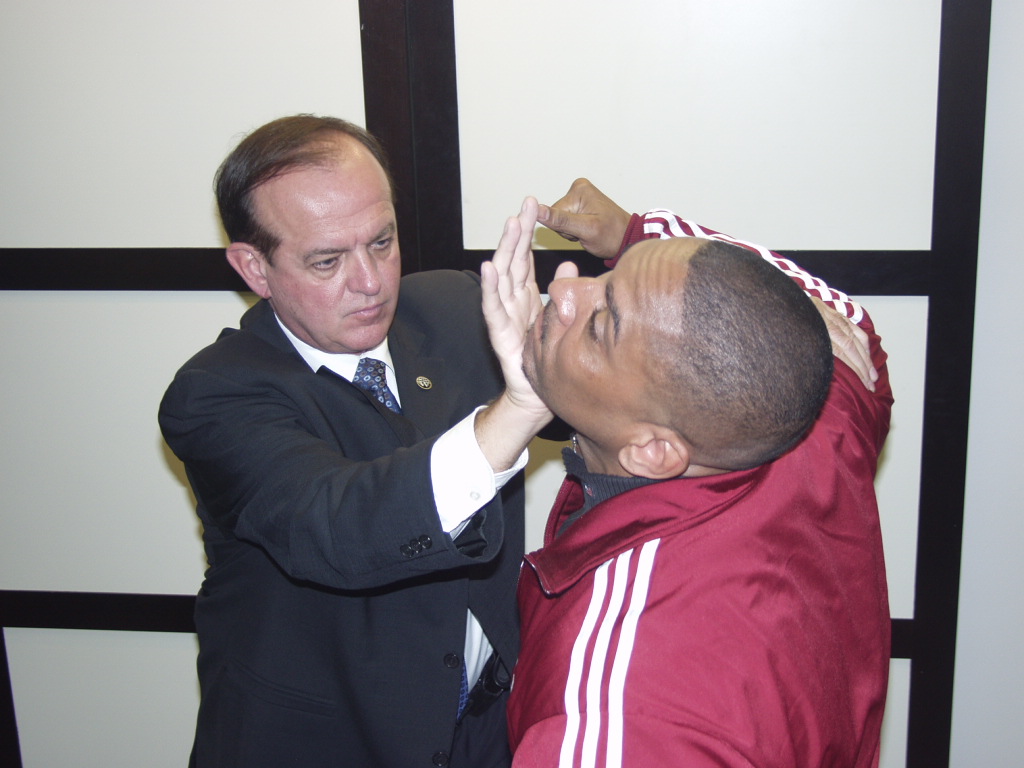 We asked him how he has transferred his martial art training into the Executive Protection world. He says the training of awareness and attention detail that he learnt by studying karate, kata and Aikido technique have been major contributing factors into what he calls his world of Executive Protection.He studied Goju Ryu karate for many years and presently has a 7th dan in Okinawan Goju Ryu Karate. His teachers reads like a whose who of Goju Ryu Masters going back to one of the east coasts most celebrated competitors in both kata and kumite Ron Marten and then he trained extensively with Peter Urban and Chuck Merriman. He then went to Okinawa and began study with Morio Higaonna and then under Tetsuhiro Hokama who he learnt a great deal from.
When he was asked to work security in Hollywood at the Play Boy Mansion owned by Hugh Hefner he jumped at the chance and this is where his new passion came about, personal security came into being. He went to several of the best Bodyguard, Security and Executive Protection schools in the country including the Aspen School, which has one of the highest ratings in the world.
He then began study at Wharton School of Business to get his business training before he started his own Protection agency and school for those wanting to become Executive Protection Agents.
We asked Kent what is the biggest myth about people in his business? He said that the biggest myth is that you must use a gun all the time. He said that if you should ever have to even pull your gun out of its holster you have simply failed to do enough research and you should never have a principle (protectee) in that position. In fact he said, "we consider it a good day if nothing happens at all".
What is the difference between and Executive Protection Agent and a Bodyguard was something we wanted to know. "A bodyguard is simply a big muscular guy like a football player or weight lifter with no experience as a protection agent. Recently there have been a rash of Bodyguards gone wild. Bobbi Brown recently got into an altercation that will probably have him back in jail again as he got in a street fight when someone wanted to take a picture of him and Brown and his Bodyguard got into with him nd now he is behind bars again. If he would have had an Executive Protection Agent this would not likely have happened as the agent would have gone a different route or pre-empted the situation and prevented this from happening and now he is likely to go away for a few years because of having a bodyguard instead of a Executive Protection Agent. Plus of course he will be facing a personal liability law suit as well that will likely be settled out of court and cost him another pile of money. It is not just him but people like Lyndsey Lohan, Britney Spears and who knows maybe if an executive Protection agent had of been working for Michael Jackson he might still be worth us today.
Since we are all in the martial arts I had to ask if one martial art is better then another for this line of work. "Actually there is no best martial art for Executive Protection the same as there is no best martial art. It is all about the practioner and if they are good then they are good and if they are not good then they are not good. The main thing is patience and understanding of situations this is what makes a good agent. Someone who thinks before his fists fly into action. Intelligence is the most desired attribute not a good right hand. Well what about a Army Ranger, Special Forces or even a Police Officer. Yes these guys can be good as well but they like martial artists must also seek and attain special training otherwise as soon as situation happens they will revert right back to their old ways rather then cover and escape with the principle. This is what we want we do not want to be in fights and rolling around on the ground like a common thug. Everything is about protection of the principle, prevention of embarrassing situations like what happened to Kim Kardashiyan when she was on a red carpet and some came up and dumped a bag of flour over her head and rather then being right, do what is right and that is get out of the problem without doing anything and only as a last resort use your physical abilities. Hopefully you will never have to use them.
The moment you have to fight is the moment you open yourself up to potential lawsuits, as there are cameras everywhere now a day. These lawsuits can come at you personally or at the person you are protecting so fighting is a last resort.
What are you looking for when you hire an agent? Well the first thing we look for is some one who is logical and understands the business and realizes that the moment a fight breaks out you screwed up. This is why we do advances on everything. An advance is when you go in advance to location the principle is going to be going to. This way you can see the floor plan pick safe rooms and ways of arrival and escape before they happen should you ever need to do these.
In my new DVD's on Executive Protection I explain exactly what is involved in becoming an agent, how you can get involved and what you can expect to be doing should you ever work for his company "WORLD PROTECTION GROUP".
When we asked him who he has worked for in the past he simply said, "Not giving out names is what I get paid for" so sorry, no tell all books or stories from me. Let it be suffice to say that I have worked with many Academy Award Nominees, Golden Globe recipients and many of Hollywood's "A" list celebrities including many of the sports stars in LA.
If a person is interested in getting training and becoming an agent what would you suggest. He said the first thing is to get in good shape just incase it is needed and hopefully it never will be. The second is get proper qualifications in Guard Security, Baton Usage, Pepper Spray Usage, attain a concealed weapons permit, and of course get an EMS certificate or even first aid certificate as you will be more likely required to use that then a gun. But the most important thing is to go to a good school and learn all there is to know about Executive Protection. Then your ready to be a real agent.
If anyone is interested in what schools to go to they can call me and I will be more then happy to advise them of the good ones and the bad ones. My contact number in Beverley Hills is 1-310-390-6646