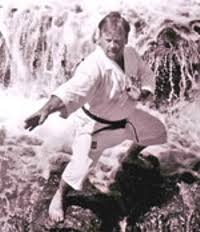 Born January 14,1948, Don Warrener is the youngest of three children born to Richard and Marjory Warrener.He started his Martial arts journey on March 15, 1966 in Hamilton, Ontario Canada with Benny Allen AKA 'Back Alley Benny'.His desire to learn martial arts came from wanting to learn how to beat up his older brother.He saw a celebrity on television demonstrating some karate moves and decided he wanted to learn it. Ironically, it was his older's brother's friend Norm, that introduced him to Benny Allen. Benny Allen was known for his tough, hard ass training that was memorable of the 1960's and 70's.You either trained hard or went home. No excuses.Don Warrener trained with Benny 3 days a week in Hamilton and 2 days week in Toronto.It was the hard core- no nonsense training and the guys like Wally Slocki, Tony Faceti, Teddy Martin which he trained along side with which provided him with his first real martial arts dojo experience. It was tough training and no one let you slack off.. Especially Benny.In 1 year Don Warrener made brown belt and by year 2 he was presented his Shodan by Sensei Benny Allen. He won the Canadian Championship in 1968 and in 1971 won the Eastern Canadian Championships.Training in the 1960's wasn't like it is today.Fighting was the core of the training, there were no specific styles and you trained everything.Fighting was at the heart of the 1960's martial artist.
The first teaching opportunity came from Don's Grade 11 Phys-Ed teacher at Winona Highschool, Ian Steel.Mr. Steel asked him to warm up the gym classes with the intense training so familiar to him from his training with Benny.It wasn't long after that gym class in 1968, with the help of his teacher, that Sensei Warrener started teaching at SaltFleet Highschool and had 20 students. Within 3 months of teaching at Saltfleet, he had decided to quit his job at Stelco to travel to China to study Martial Arts. So he hopped into his old Volkswagen began his journey.He travelled to Grand Rapids with Bob Dalgliesh, a Goju Ryu practitioner and he trained every day.He travelled across Canada stopping along the way and training with different people.In Edmonton, he met Kung Fu Master, Frank Lee. He stayed there for 6 months living in an old bank fault at the dojo, sleeping on old dirty uniforms at night, training every day with Frank Lee.Moving on, he travelled to Vancouver then Victoria to stay with family who told him it was time to go home.So he travelled back to Ontario and started teaching again with his gang from Saltfleet.He had decided by this point that he wanted to teach martial arts full time.His parents questioned it, but supported him anyways.
The first dojo he had he lived in the basement and taught karate in the day time.One day while walking along main street, he noticed another much more suitable building for rent sign at 1109 Main St. E. at the Delta- an old dance studio.His student and long time friend, Paul Gillie and him were trying to figure out a way to get this building.With the help from his mom, Sensei Warrener was now teaching in a larger space and within 3 months, had 125 students.. He purchased the building in 1971 and moved into it in the basement with his wife and baby daughter, Tracy.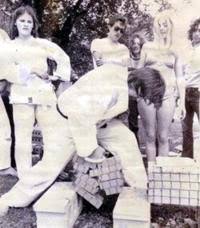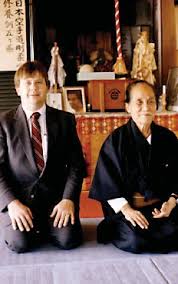 In 1971, he decided to focus on one style and that was when he dove in and studied Goju Ryu system. He also met Sensei Richard Kim through Benny Allen.He became a life long student of Sensei Richard Kim and travelled and trained with him all over the world. By 1973 he had opened with partners- 5 schools across Ontario, under the name Eastern Karate, however it was short lived and then focused on his Hamilton dojo only. He went on to break the Guiness Book of Records in 1973 for brick breaking when he broke 3744 bricks in 4 hours and 40 minutes. He was introduced by Sensei, Richard Kim to Gogen "The Cat" Yamaguichi. Sensei Yamaguichi asked him to represent the Goju Kai in Canada.He respectively refused as his loyalty remained with Richard Kim.He did however, return to Tokyo on several occasions for training at the dojo of the "The Cat".
During the late 1970's Don started the "Voice Of The Martial Arts Magazine" and "Masters Publication"Throughout his career as a martial artist, Sensei Don Warrener has become a recognized author and publisher of Martial Arts books world wide.He has written well over 300 articles for virtually every martial arts magazine in the world including Italy, Germany, India, Australia, USA, Sweden etc. With over 17 books in print and over 60 books published, he continues to this day be authority of the history of the martial arts.
By the mid 1980's he decided to once again start franchising his martial arts schools. What was once Eastern Karate, then Japanese Karate Academy then became Don Warrener's Martial Arts Academy. Having begun the development of a system which would allow for the teaching of large numbers of students and a program for school marketing which eventually developed into over 9000 students by the late 1980's. He opened over 32 professional schools in Canada and sold 105 franchises. Don was the first person in the world to teach martial arts business seminars. Since the 1980's, Sensei Warrener has been travelling and teaching martial arts seminars all over the world.
In 1985 he began the lengthy process of restoring a national monument and with the aid of his students restored the historic Hamilton Custom House (20,000 sq. feet) which was originally built by Queen Victoria. He was presented with the Heritage Award of Canada in 1991 for his efforts and contributions by the Federal Government. The building was scheduled to become a college for martial arts instructors but due to circumstances beyond his control it was eventually turned over to the Provincial Government as a museum which it is today.
In 1997 he started to compete again and won the European and Pan American Championships in both forms and weapons forms in the Masters Division of the WKO.
In 1993 he was asked to become the vice president of the World Karate Organization and later, the WKO President.In 1996, he hosted the largest World Karate Championships ever in Canada at McMaster University with over 27 countries, 1200 participants, with 700 Black Belts.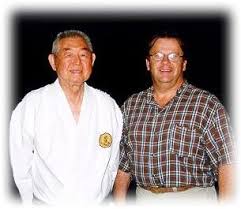 In 1998 he made a radical move and moved to sunny California where he met Martial Artist and Movie Director, Isaac Florentine.Together they formed Rising Sun Productions which produces and films Martial Arts Movies and instructional videos for all martial arts around the world.Rising Sun Productions to this day is the leading Martial Arts Instructional Video production company in the world.Since arriving in Los Angeles, Sensei Warrener has had the opportunity to meet many Martial Artists celebrities such as Chuck Norris, Steven Seagull, Wesley Snipes, Dolph Lundren, Jean Claude Van Damme.He has worked closely with Jean Claude for a number of years as assisting him as a liaison to the Martial arts community.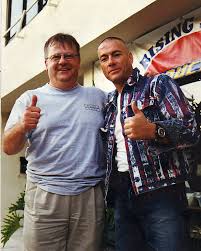 One thing very important to Sensei Warrener is the preservation of the Martial Arts History around the World.He was recognized by the United States Government as a top Martial arts Historian and continues to preserve and teach the valuable history to all Martial artist.In 2006 he was one of the key people to help develop and Organize The Canadian Black Belt Hall of Fame.This honours Canadian Martial Artists and celebrates their part in putting Canada on the map for Martial Arts.
In 2008, Sensei Warrener was promoted to 8th Dan by the Canadian Grandfather of Karate, Sensei Masami Tsuruoka. Sensei Warrener continues to train regular and is still an active martial artist.
In 2014 his company Rising Sun Productions, became Warrener Entertainment and is still one of the largest video productions companies in the world. He continues to write and teach and still lives in Sunny California. With such an amazing widely diverse career, one thing for sure, anything he puts his mind to he achieves. As his students and colleagues will attest to, he calls it like he sees it, is brutally honest and will do anything and everything to help people when he can. His leadership, teaching and direction over the years have influenced almost everyone in this room. From the old days at the delta training hard, to the motivating and up lifting speeches and lectures in black belt classes and seminars, to the world traveller to the accomplished author to the Hollywood Martial Art Video Producer to the leading Martial Arts Historian in the World, he is for sure a force to be reckoned with.