​Martial Arts' Most Important Lesson
Every Martial Artist knows that all martial arts whether it is Karate, JiuJitsu, Aikido, Iaido, Judo, Tae Kwon Do just to name some of the more common arts, are heavily based in philosophy. A large part of this reason is due to the heavy influences religion and culture have had on the martial arts in the past. Whether it was Buddhism, Taoism, Zen, they influenced the way a martial artist thinks and acts. There have been many very important philosophical lessons taught on a dojo floor. Martial Arts Masters have woven these lessons within the fabric of the physical part of the training. This helps a student create their Body, Mind and Spirit, equally and gives them balance.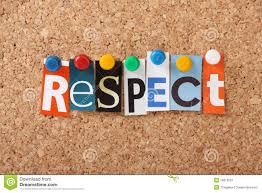 One of the most important lessons that have been taught in the Martial Arts are what we call the 3 Tenants of the Martial Arts. They are; Respect, Compassion, and Gratitude. They have been taught and explained in different ways to students throughout time. For many, we understand Respect to be for our Seniors, Compassion for our Juniors and Gratitude for everything. if you take these tenants and break them down further, we need to have Respect, Compassion and Gratitude for 6 areas of our lives. In the Dojo in which I trained and taught at, we were taught to have Respect, Compassion and Gratitude for Our Parents /family, Our Friends, all Teachers in our lives, Our Country, Our God and lastly, Ourselves.

These 3 Tenants, in my opinion, are the most important lesson any martial artist can learn. They are what makes the martial arts more than just punching and kicking. Understanding them and living them in our daily lives makes us a real artists of life. Anyone can learn how to punch and kick. Developing these tenants, and practising them in all areas of our lives can be challenging at times.
They help us to develop a strong character, to understand someone before being understood, teach us patience and helps us live in a constant flow of Gratitude for all areas of our lives. Teaching and reinforcing these tenants within the dojo are very important. It is easy to forget to teach them, however, in my opinion, not teaching them is doing the students a dis-service. They are fundamentally as important as learning how to block a punch or how to carry out a throw. These tenants are what makes martial arts more than a sport or an activity. It makes them a way of life.
Tracy Warrener has been fortunate to have been raised within the Martial Arts since the age of 4 years old and is a 4th Degree Black Belt in Goju Ryu Karate. She has had the opportunity to study with some amazing Martial Artists. Sensei Richard Kim, Sensei Peter Urban, Professor Don Jacob, Sensei Jim Wilson, Professor Wally Jay, just to name several. Of course her main Sensei is her father, Sensei Don Warrener. Throughout the 40 plus years of her involvement in the Martial Arts, she has worked her way from being a student of the martial arts to a Martial Arts Sensei ,teaching hundreds of students. She has ran and managed martial arts schools teaching students of all ages, worked within the community teaching at fitness centres, schools, businesses and Women's Shelters, the benefits of Karate. One the causes close to her heart is teaching and empowering young girls and women the importance of self defence and awareness. Her program called Look Strong! Act Strong! Be Strong! focuses on easy self defence techniques and mind self defence techniques. In 2013 she was awarded The Silver Lifetime Achievement Award in the Masters of the Martial Arts Hall of Fame in California for her contribution to Women in the Martial Arts. She is also a Certified Reflexologist and Reiki Master. She has starred in three of her own DVDs produced by Rising Sun Productions on Reiki, Reflexology and her Look Strong ,Act Strong ,Be Strong Self Defence Program. tracy.warrenerentertainment@gmail.com
http://www.warrenerentertainment.com/the-20th-century-samura/
http://www.warrenerentertainment.com/dojo-code-pla...