Pa Qua (Pakua)
By Tracy Warrener Van Kruistum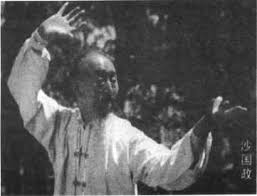 Pa Qua, or 'Pakua' as it is also known as is one of the Internal Chinese Martial Arts that focuses on health and wellness as well as self defence. Although it is less known and practised of the Internal Martial arts by people in the West, it gained much more popularity in the last 20 years.
Its history has several different interpretations, some saying it goes back to the Shaolin Temple and some saying it has Taoist roots.
One of the the things that makes Pa Qua a unique martial art is the circular foot work which is at the heart of the technique taught. This circular form of combat uses an opponent's bodyweight against them and has open handed striking techniques which are incredibly strong and fast.To watch someone do Pa Qua it looks very graceful and beautiful, but make no mistake, it can be a deadly form of self defence as well.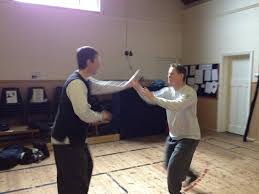 Being one of the Internal Chinese Martial Arts, Pa Qua also focuses on health and wellness. The focus of breathing techniques, meditation and increasing your life force energy with Chi Kung is at its heart. The physical body conditioning that is learned and practised with the self defence aspects as well as weaponry help make it an effective martial art.

Like most Chinese Martial Arts and Chinese medicine, Pa Qua focuses on the principles of Yin and Yang, The Five Elements and the Principles of Change associated with the book of I Ching.
Pa Qua is similar to another Internal Chinese Martial Art known as Tai Chi Chuan. Both are terrific forms of self defence and have proven themselves to help a person maintain health and wellness at any age.
Tracy Warrener has been fortunate to have been raised within the Martial Arts since the age of 4 years old and is a 4th Degree Black Belt in Goju Ryu Karate.She has had the opportunity to study with some amazing Martial Artists.Sensei Richard Kim, Sensei Peter Urban, Professor Don Jacob, Sensei Jim Wilson, Professor Wally Jay, just to name several. Of course her main Sensei is her father, Sensei Don Warrener.Throughout the 40 plus years of her involvement in the Martial Arts, she has worked her way from being a student of the martial arts to a Martial Arts Sensei ,teaching hundreds of students.She has ran and managed martial arts schools teaching students of all ages, worked within the community teaching at fitness centres, schools, businesses and Women's Shelters, the benefits of Karate. One the causes close to her heart is teaching and empowering young girls and women the importance of self defence and awareness.Her program called Look Strong! Act Strong! Be Strong! focuses on easy self defence techniques and mind self defence techniques.In 2013 she was awarded The Silver Lifetime Achievement Award in the Masters of the Martial Arts Hall of Fame in California for her contribution to Women in the Martial Arts.She is also aCertified Reflexologist and Reiki Master. She has starred in three of her own DVDs produced by Rising Sun Productions on Reiki, Reflexology and her Look Strong ,Act Strong ,Be Strong Self Defence Program.tracy.warrenerentertainment@gmail.com
https://www.warrenerentertainment.com/pa-qua-box-s...