Self Defence in these uncertain times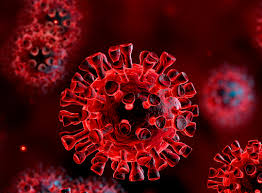 Life as we all know it has changed drastically in the last couple of weeks since the COVID-19 Pandemic has attacked our world. Every challenge that has been put in front of us from having to social distance, to being out of work, having little if no income, businesses closed, quarantine, personal, business and travel plans changed have all drastically affected us both personally and globally.That is why now more than ever self defence is so important.
When we think of self defence we think of protecting ourselves against a visible attacker.However the type of self defence that we are all being forced to protect ourselves from right now is an invisible, deadly kind. We need to practice self defence in smart ways against this deadly virus. As martial artists we are taught the highest level of self defence is not to be there…This is why it is SO important to Stay home and self isolate right now. Practice social distancing, keeping personal space of 6 feet, wash our hands, practice good hygiene, etc. Do not go out with our friends, or have family members over , etc. This is what the experts are telling us will help fight against the spread of this COVID-19 virus. So why are still some of us not listening? Ego? Ignorance? What ever the reason, we need to STOP ignoring this advice if we are collectively going to conquer this. When we train in martial arts we have to follow certain steps, certain rules in order to achieve success.If we approached this whole situation right now like we are training for a grading or a tournament and do all the necessary steps, we will achieve success against this virus.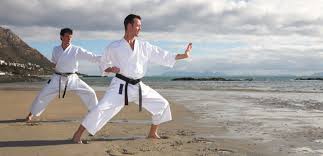 Another challenge that we are all facing is keeping busy while we are self isolating at home.We have all read and heard about different ideas to keep ourselves occupied during all of this.Spring cleaning, reading, crafts, checking off our 'To Do' lists, etc.These are all terrific ideas. Remember to keep up with your training too.Some martial arts schools are offering online classes-take advantage of these if they are offered! If not, keep doing your self training.Practice your basics, your katas, hit a heavy bag. Other exercises like push ups and sit-ups, squats, going for a run or a walk in your neighbourhood all will help.This is a very important element in strengthening our bodies and minds. Remember to eat healthy, get proper sleep, take nutritional supplements to keep our immune system strong, drink lots of water and most important keep our minds strong.Our thinking is extremely important during times like these. Positive thoughts, and limiting negative influences are all very important to our self defence.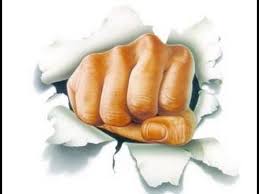 Lastly, we all need to remember even though we are being told to social distance and change our routines in order to stomp out this virus, we need to remember we are all in this together.It doesn't matter what we do for a living, how much or how little money we have, where we live, we are all facing this together.We can and we will overcome this challenge.This situation is testing our physical strength, mental strength, emotional strength and spiritual strengths. So let's be smart and practice good self defence and in doing so, we are protecting our loved ones too.We got this! Lets kick the *@%! out of COVID -19 !Stay Healthy and Be Well. We will all emerge from this time, stronger, smarter and healthy together.
Tracy Warrener has been fortunate to have been raised within the Martial Arts since the age of 4 years old and is a 4th Degree Black Belt in Goju Ryu Karate.She has had the opportunity to study with some amazing Martial Artists.Sensei Richard Kim, Sensei Peter Urban, Professor Don Jacob, Sensei Jim Wilson, Professor Wally Jay, just to name several. Of course her main Sensei is her father, Sensei Don Warrener.Throughout the 40 plus years of her involvement in the Martial Arts, she has worked her way from being a student of the martial arts to a Martial Arts Sensei ,teaching hundreds of students.She has ran and managed martial arts schools teaching students of all ages, worked within the community teaching at fitness centres, schools, businesses and Women's Shelters, the benefits of Karate. One the causes close to her heart is teaching and empowering young girls and women the importance of self defence and awareness.Her program called Look Strong! Act Strong! Be Strong! focuses on easy self defence techniques and mind self defence techniques.In 2013 she was awarded The Silver Lifetime Achievement Award in the Masters of the Martial Arts Hall of Fame in California for her contribution to Women in the Martial Arts.She is also aCertified Reflexologist and Reiki Master. She has starred in three of her own DVDs produced by Rising Sun Productions on Reiki, Reflexology and her Look Strong ,Act Strong ,Be Strong Self Defence Program.tracy.warrenerentertainment@gmail.com